In the context of a rapidly gentrifying Spitalfields, in the shadow of Hawkmoor's Christ Church, the old London Fruit Exchange is soon to be demolished. Placing digital fabrication and micro manufacturing at its core, a community of local makers can individualise and construct museum spaces as well as their own homes within the old frame of the building. The old architecture stands permanent and facilitates the change within.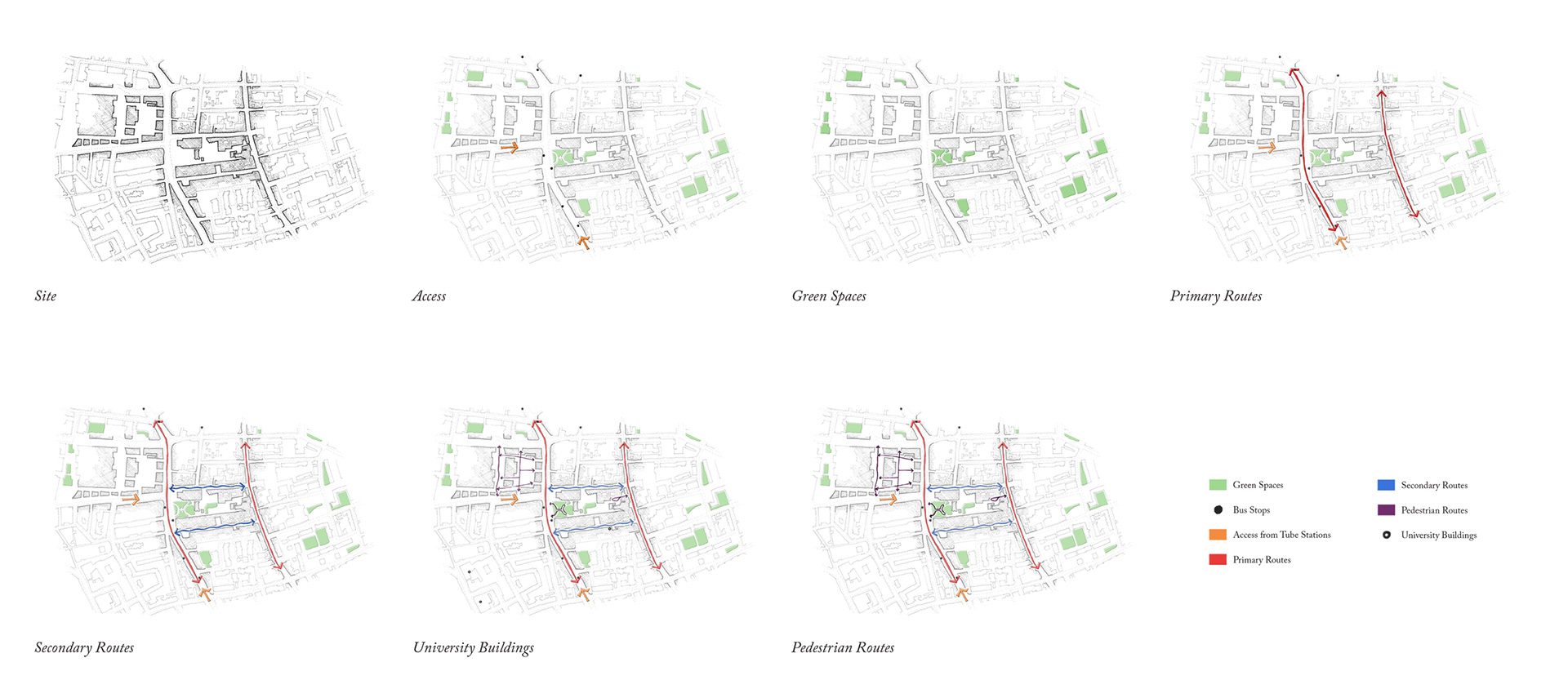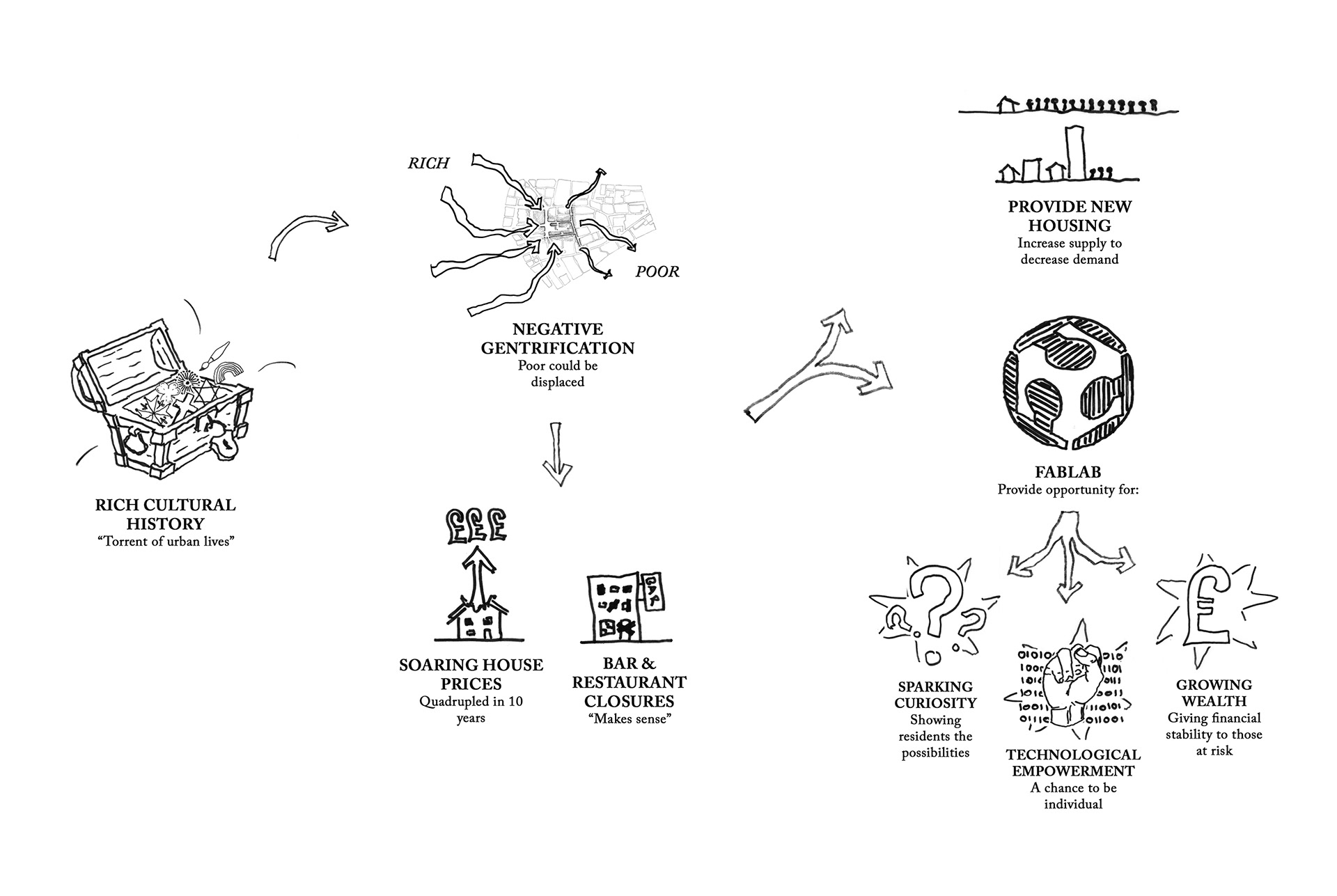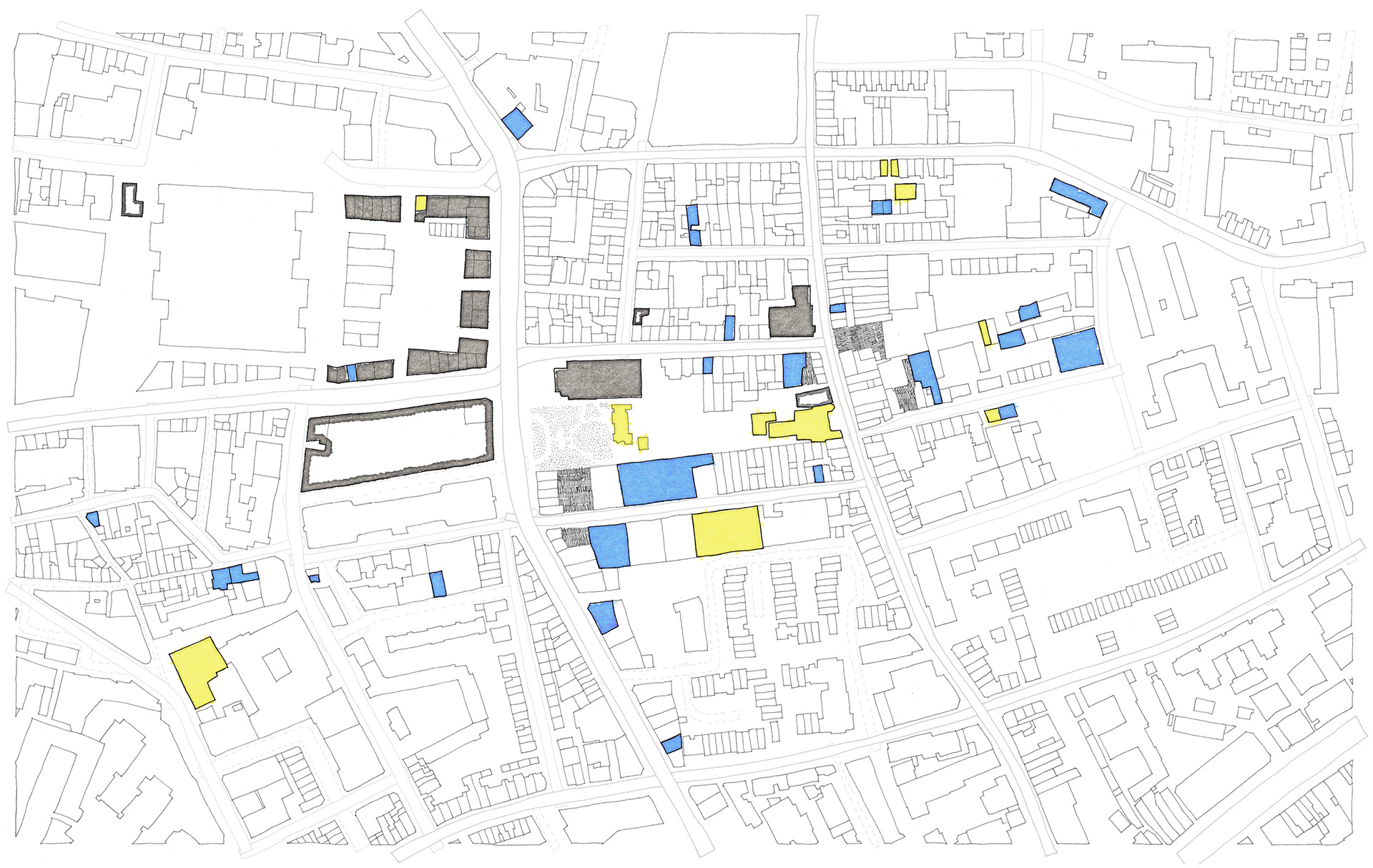 The poor permeability of Itchy Park has been solved with a direct route through, starting at the London Fruit Exchange, and continuing through to Brick Lane. Also, a distasteful classroom, originally in the centre of Itchy Park, has been relocated in place of a building that is currently derelict next to the school. 

Access from places of education is straightforward, and the whole Masterplan lies very much in the shadow of Christ Church.