The Brief
To design a multi-functional housing scheme for the future development of Porth Teigr, aimed at young creative professionals.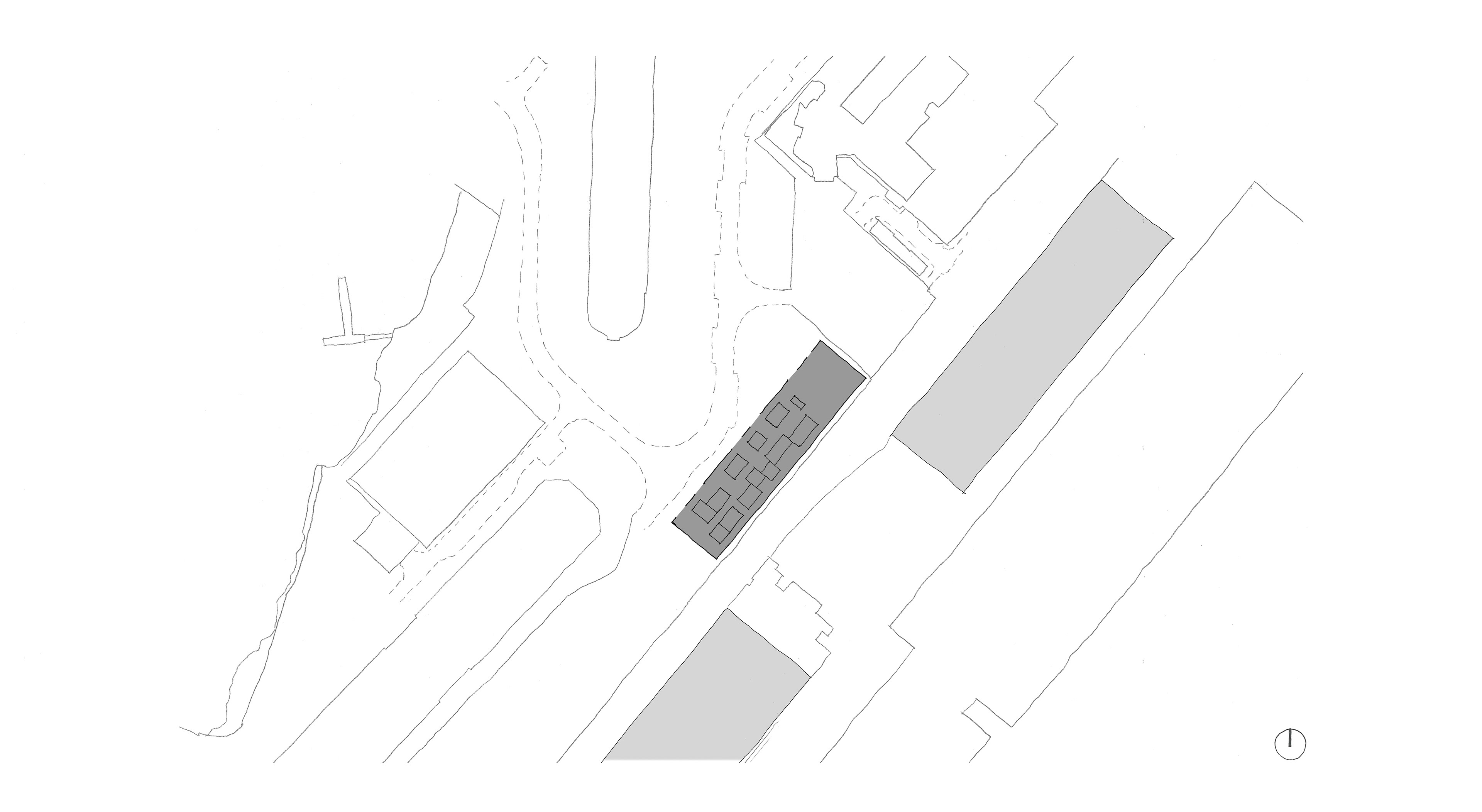 Porth Teigr is an old area of Cardiff Bay, now suffering long after the area's success as a thriving port for the exportation of coal. Developers are looking to give new life to the area.

The basic form of the design mimics that of the surrounding warehouses, however on approach it quickly becomes evident that this form is merely a veil, a cloud, a ghost, housing a city of blocks, each block a flat or in some cases a cafe.
This veil concept emerged from the idea of non-place during site analysis. By mapping the non-places of Cardiff Bay, three possible categories of non-place were found: these were hidden (seen in the spaces between the labyrinth of flats), seasonal (seen in the different characters of the design by day and night), and derelict (seen in the choice of materials and the industrial elements of the design).